#H351
3 bedroom house, Hikkaduwa, near beach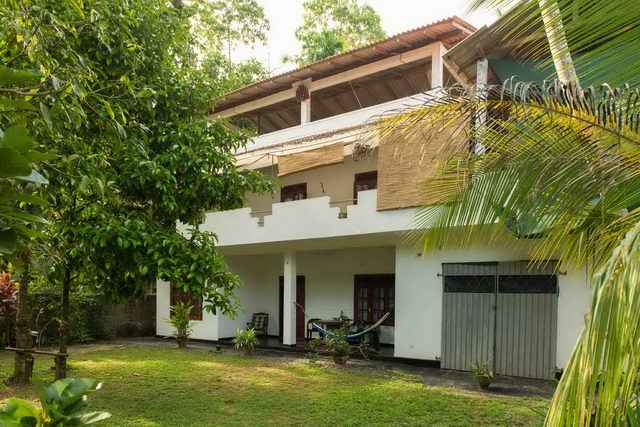 Hikkaduwa: Spacious 3 bedroom house in walking distance to best surfing and swimming beach. Good rental income.
Location

4.5 min walk to the beach
Best surf break on west / southwest coast!
Peaceful surroundings and good middle class Sri Lankan neighbours
No temple noise, no road noise
Wildlife in abundance
Bought 2003, freehold in the name of foreign owner
Land
700 m² (= 28 perch) garden + 200 m² (= 8 perch) shared access (= private access way, shared with one other party)
8' parapet wall all around
Kitchen garden
Mango, guava, papaw, bananas, coffee, curries, spices

House
Built as reinforced concrete pillar & slab construction

Ground floor
75 m² rooms
Self-contained downstairs apartment, consisting of 1 bedroom and
1 bathroom
1 large kitchen with spacious dining area (easily seating 6)
1 reception hall
1 lock-up storage under staircase
25 m² verandah
22 m² double garage
Outside shower and tap fittings
First floor

54 ft' shared balcony looking into the garden
Private spiral staircase access
75 m² rooms
1 emperor bedroom with ensuite bathroom
1 king bedroom with annexed
balcony bathroom
outside kitchenette
25 m² balconies
Second floor
Pitched roof covered open area, currently used for recreation, as gym and as yoga shala.
Beautiful views into the garden, village and nearby tree covered hillside.
75 m²
Ideal for yoga, exercising or as a hang-out
Materials
All ceilings are concrete slabs (= cool, safe, "rat proof")
Windows, doors and cupboards exclusively made from Jak (best local hardwood)
Roof construction
Coconut and Albicia timber
Flat clay tiles
Infrastructure
Watertank on elevated platform on top of house (ocean view possible from there)
Mains water connection
Single phase electricity
Cable bound telephone connection (ADSL ready!)
Very good reception for wireless phone and internet
Hot (= geyser) and cold water

Property will be leased or sold as seen, all furniture, furnishings and fittings included in sale or lease price.
Pricing: buy for 275,000 US$
Broker's fee: 4.9% to be paid by buyer
Contact: info@lankaland.com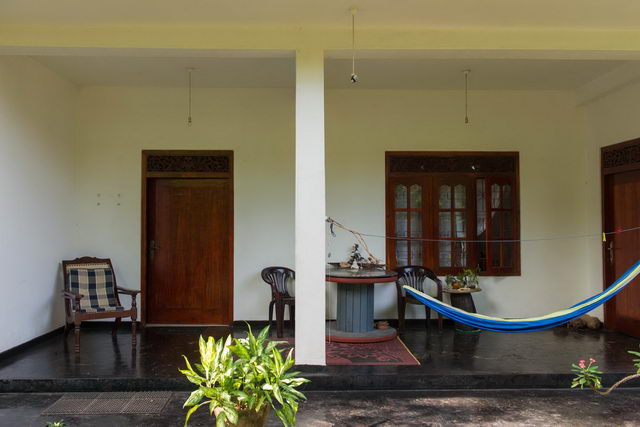 Entrance veranda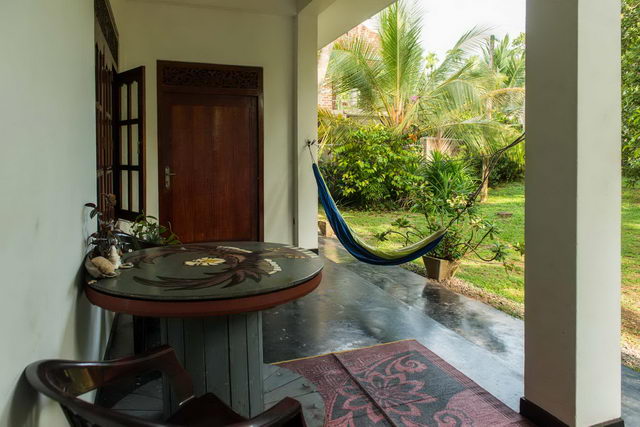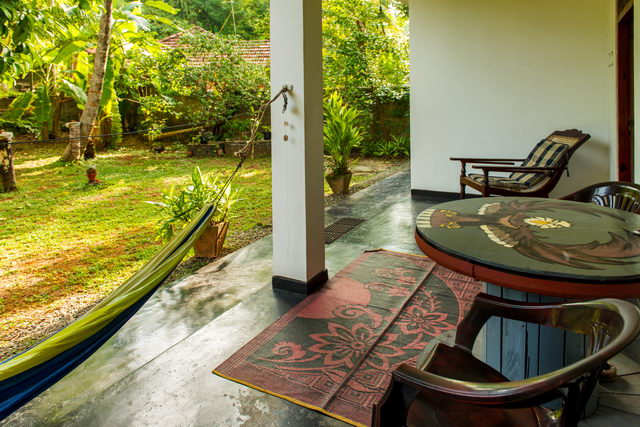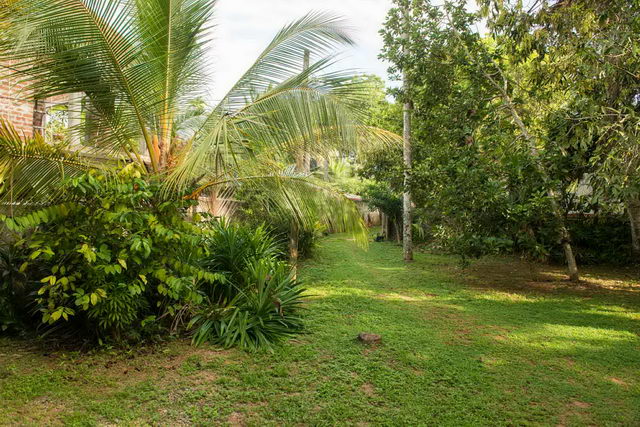 View to garden from veranda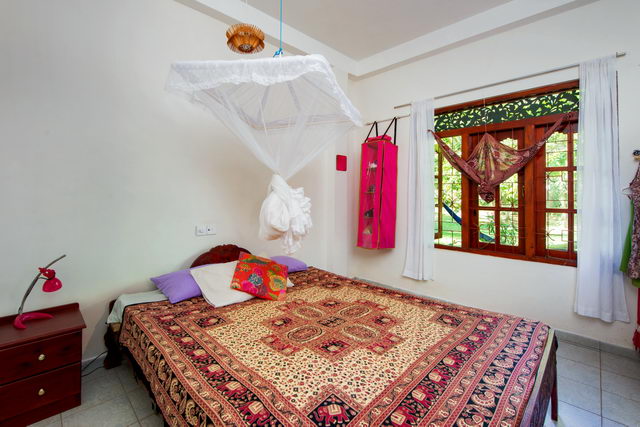 Bedroom on ground floor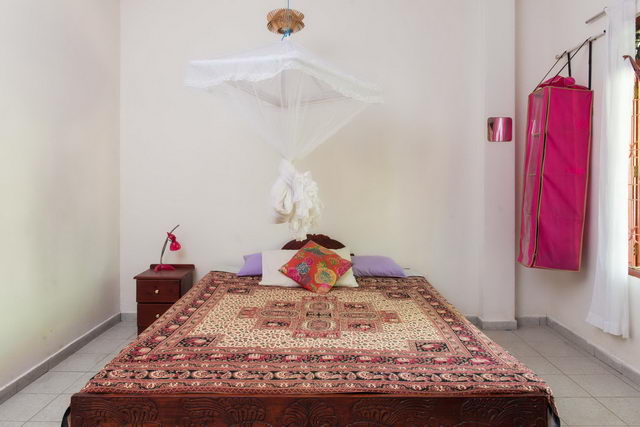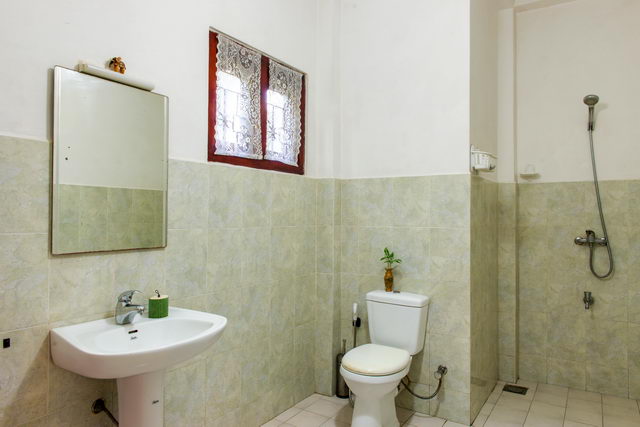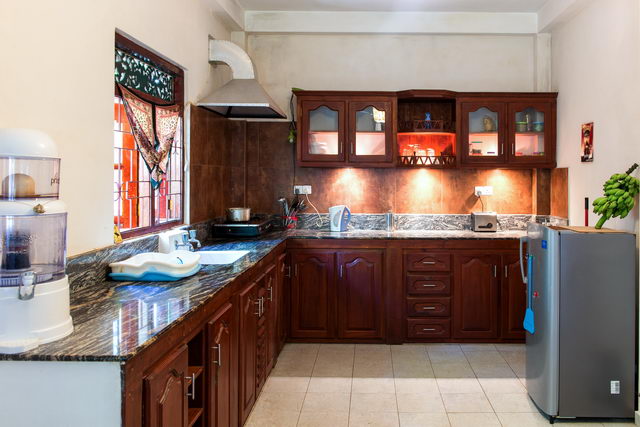 Kitchen (ground floor)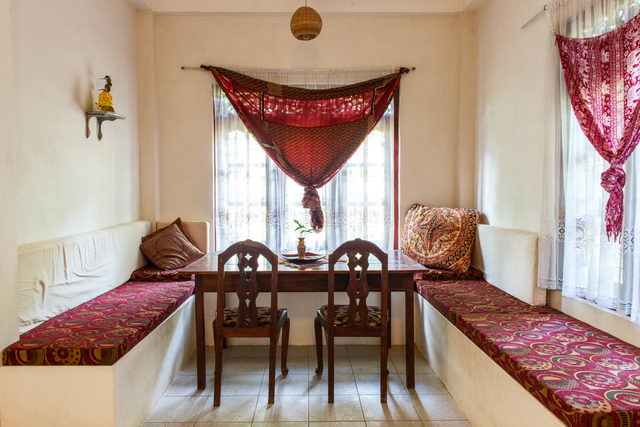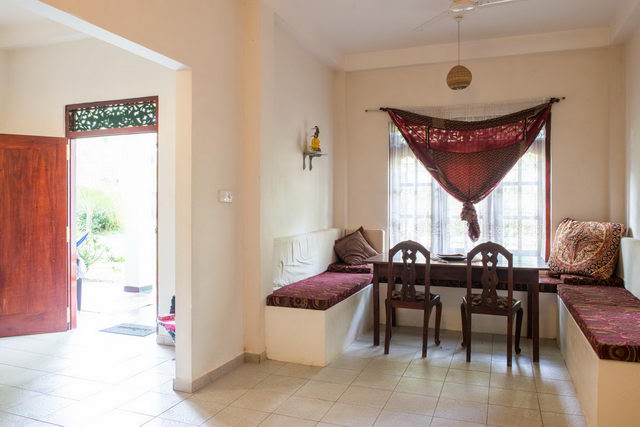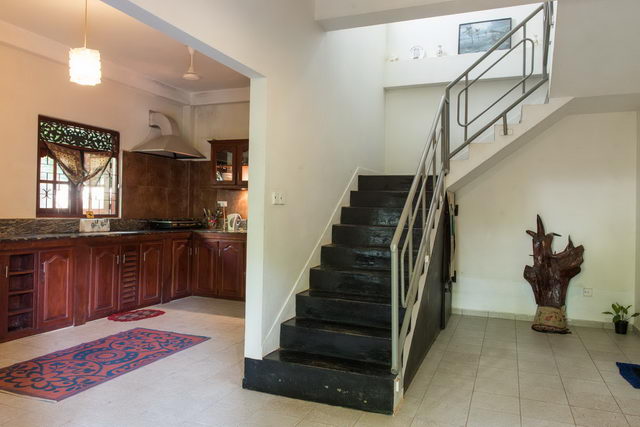 Staircase to first floor. On the right one would access the ground floor bedroom.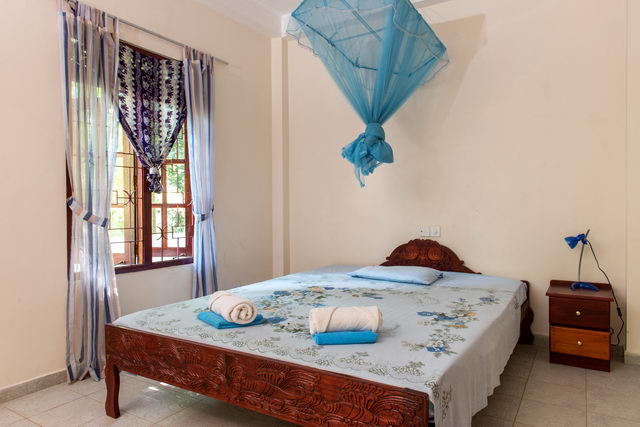 The first of two first floor bedrooms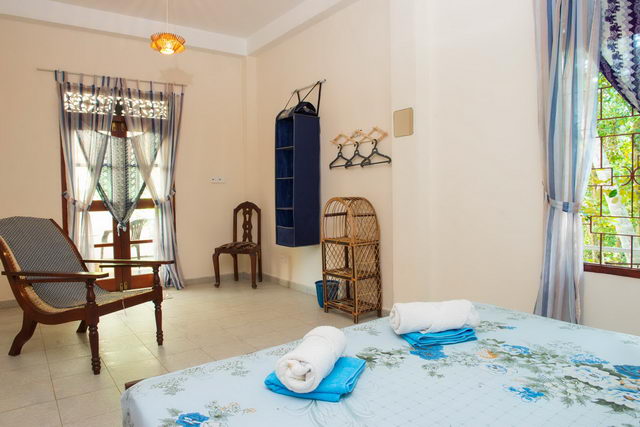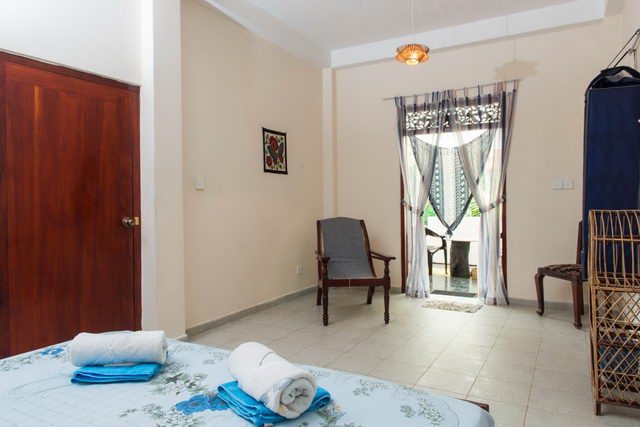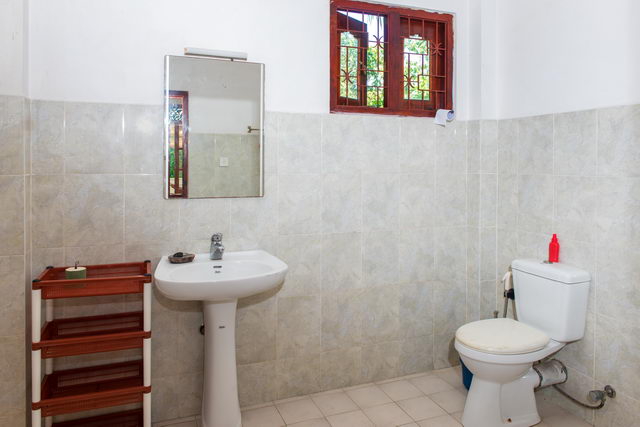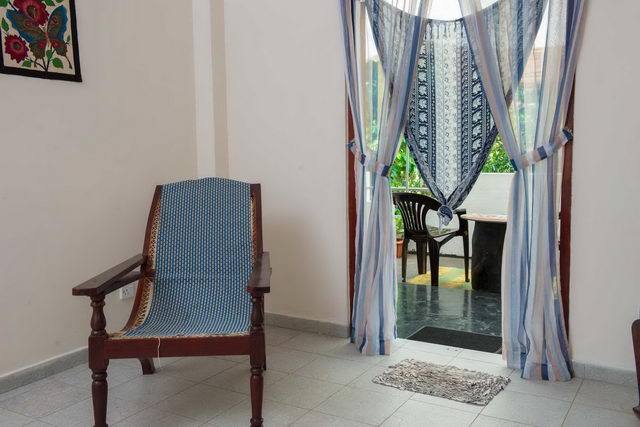 First bedroom on first floor has access to balcony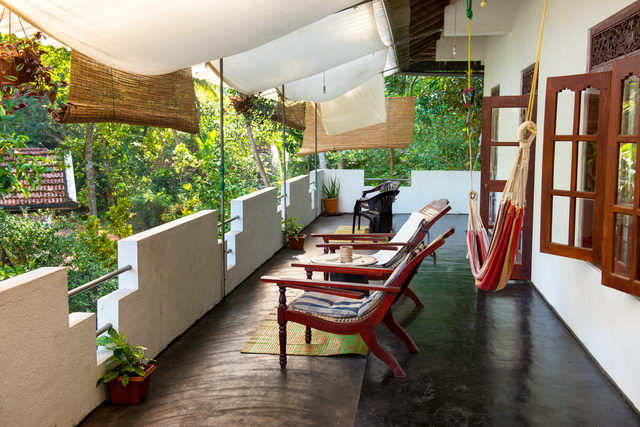 The balcony is shared by both bedrooms on the first floor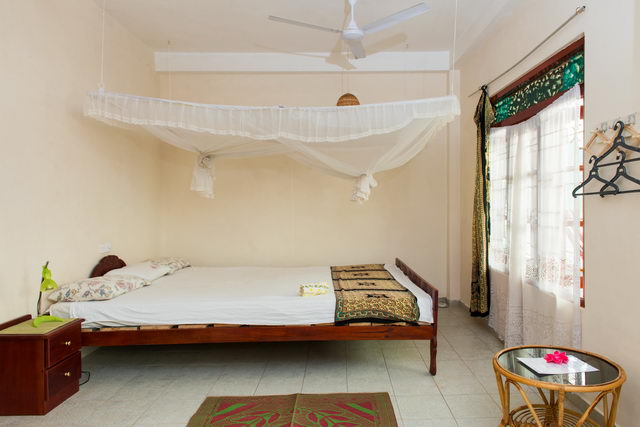 Second bedroom on the first floor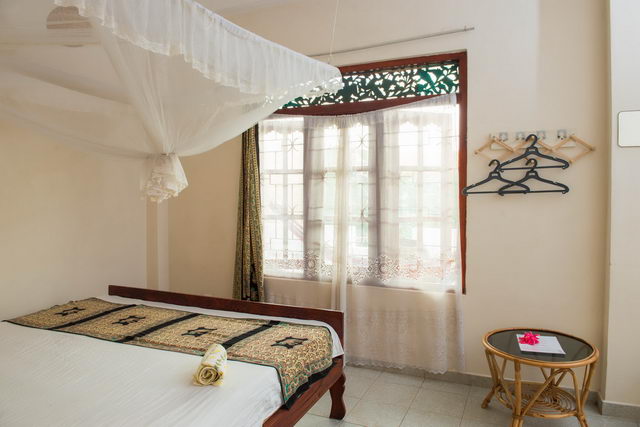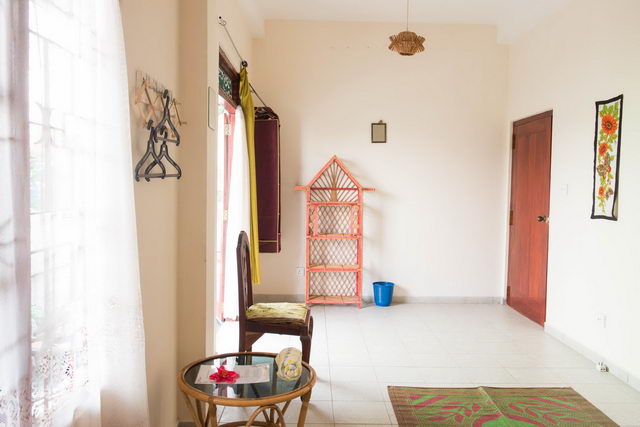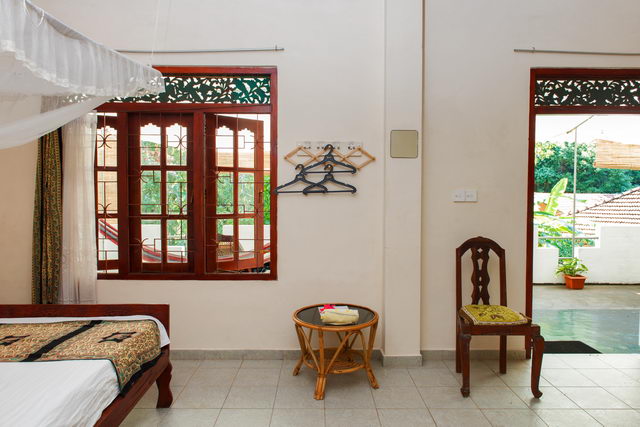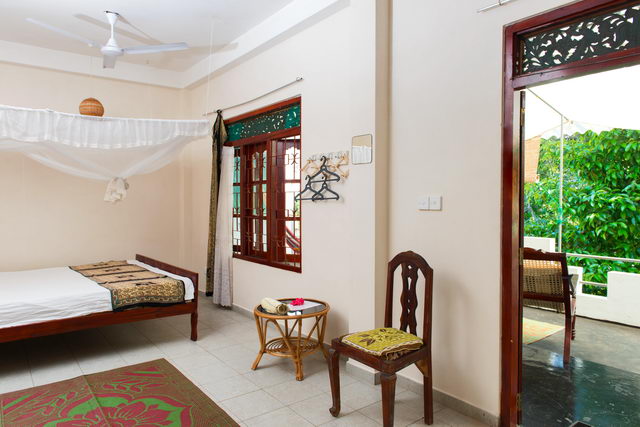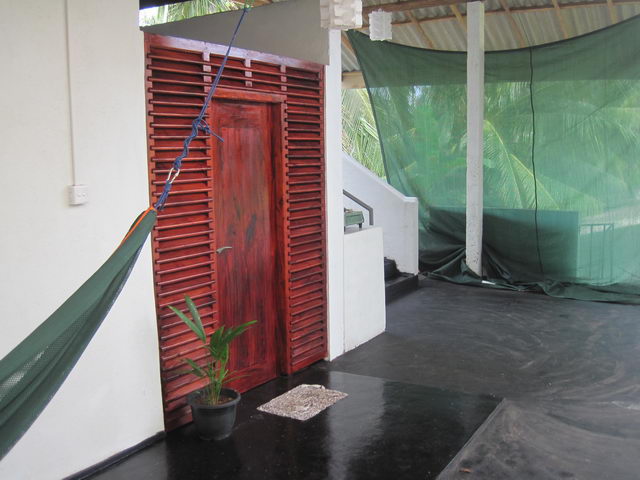 Entrance to the bathroom that can be accessed from the balcony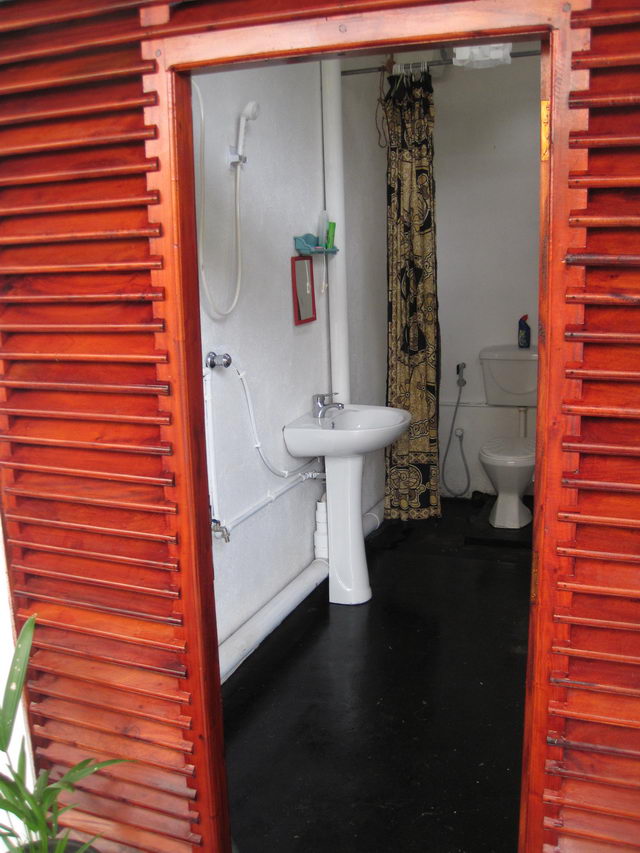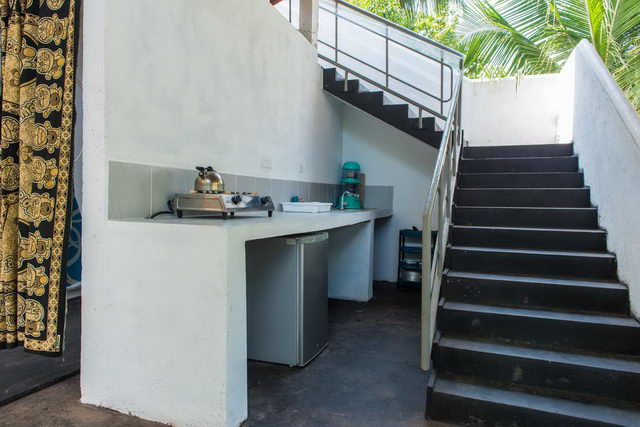 Behind the balcony bathroom there is a cute outside kitchen. The staircase to the right leads to the top level of the house.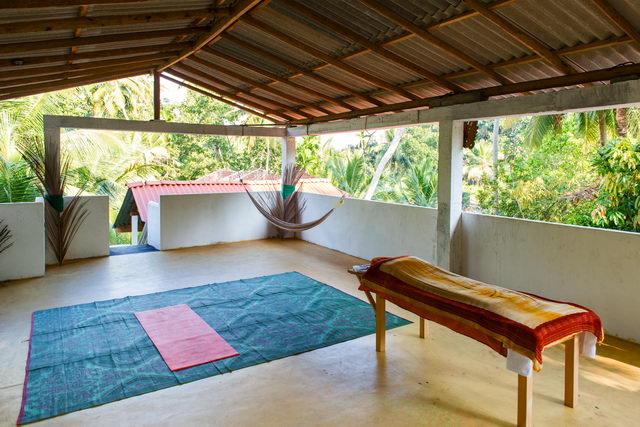 Top level for yoga and massage - on just hanging out...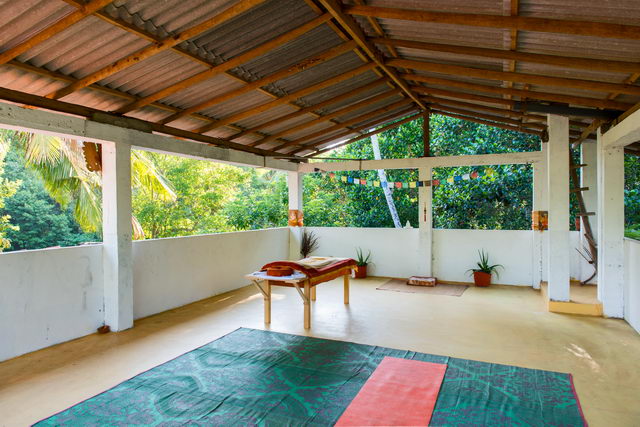 Contact:
info@lankaland.com
Ask us about the following subjects: Property in Sri Lanka. Real Estate. House, Villa, Beachland. Buying property. Legal and tax requirements in Sri Lanka. Stamp duty. Tax and taxation, capital gain tax. Approval by Tourist Board and BOI (Board of Investment). Liquor license. Visa, work visa, retirement visa in Sri Lanka.