#H304
Hilltop villa of superlatives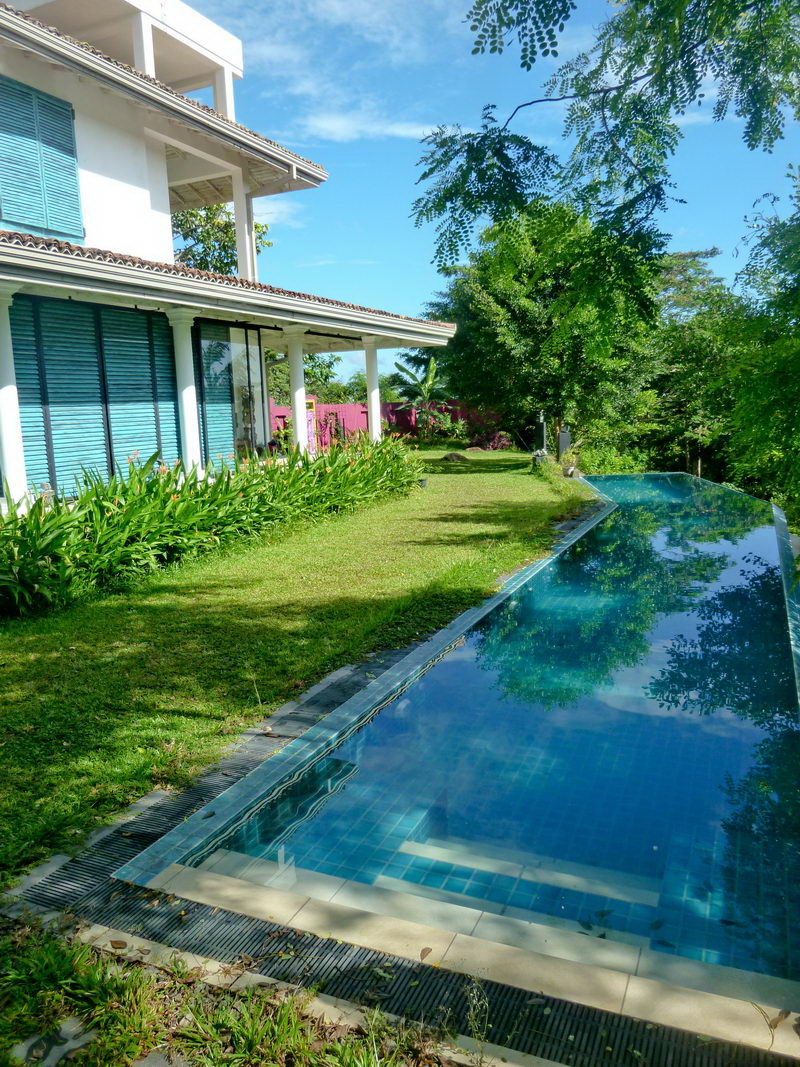 IMPORTANT: THIS IS A DISPLAY VILLA!
You can visit it any time to get an idea of what your future villa next door could look like.
10 km from the beach (Hikkaduwa)
18 km from Galle.
5 km from Expressway exit.
House
3 en-suite bedrooms with
3 walk-in closets (one serving as a dry room)
Small guest room - could be converted into a local kitchen.
Guest WC.
Western kitchen with store room.
Pool
18 m infinity pool
Pool changing room with shower and toilet
Veranda
Huge veranda with 13 linear meters sliding glass and sliding louver elements to protect against sun, rain and storm.
Furniture doesn't have to be removed or covered when rain clouds are seen.


Roof top lily pond
Definitely the most excentric rooftop in Sri Lanka!
4 m x 6 m pond (45 cm deep)
10 - 30 km view, 360° panorama.
No safety rails block the view.
With lilies, lotus and lots of fish
4 people can sit on bar stools in the water and enjoy spectacular sunsets.
Not a single moskito.
Special features
Roof insulated with glass wool = peak temperature drops 1.5 - 2 ° C.
Corrugated mineral sheet with antique tiles on top = additional cooling
Walls that are exposed to sun are built as a brick-insulation-brick sandwich = substantial cooling effect.
Louver shutters in front of west side windows block sunlight = no afternoon heating of the rooms.
Windows using a louver-glass-stainless-steel-mosquito-net combination to keep rooms airy, insect free and protected from stormy rain.
Anti-slip tile (similar to sand stone).
Doors and bathrooms barrier free.
Outstanding lighting concept.
Additional rooms
50 m² garage for two cars. Bathroom for staff / drivers.
Pottery workshop.
Garden
Pool level garden walled for absolute privacy.
Terrassed garden (3 levels) provides vegetables, herbs and fruit.
Garden shower.
The gated community
The 4,000 m² (= 1 acre) property is part of a 32,000 m² (= 8 acres) former plantation hill with 400 m private road that is being developed by German and Sri Lankan professionals.
IMPORTANT: A VILLA LIKE THIS CAN BE BUILT FOR YOU. SELECT ONE OF SIX PLOTS TO GET YOUR VILLA BUILT FOR 200 - 600,000 US$.

ca. 490,000 US$
Broker's fee: 3% to be paid by buyer
Contact: info@lankaland.com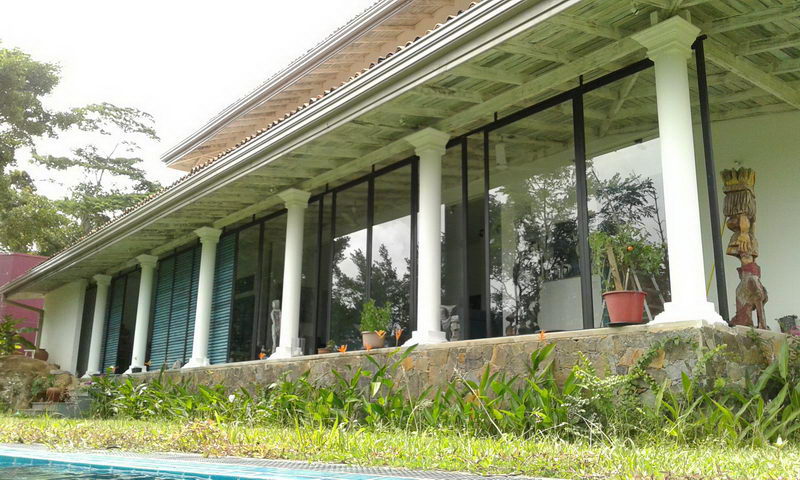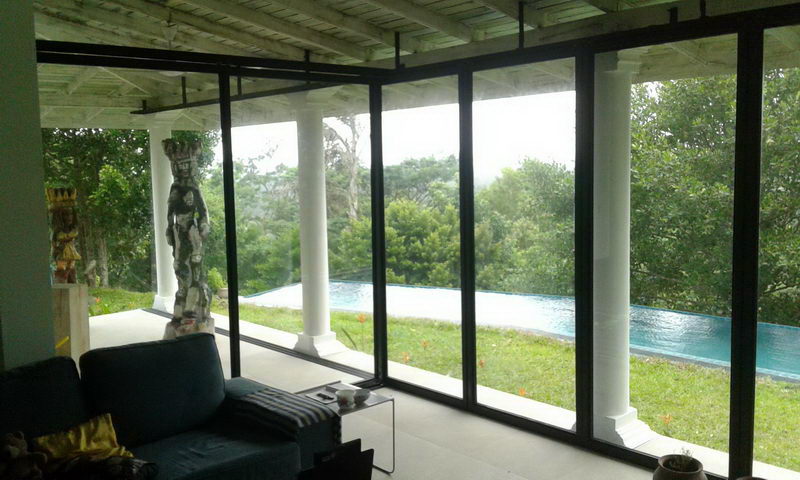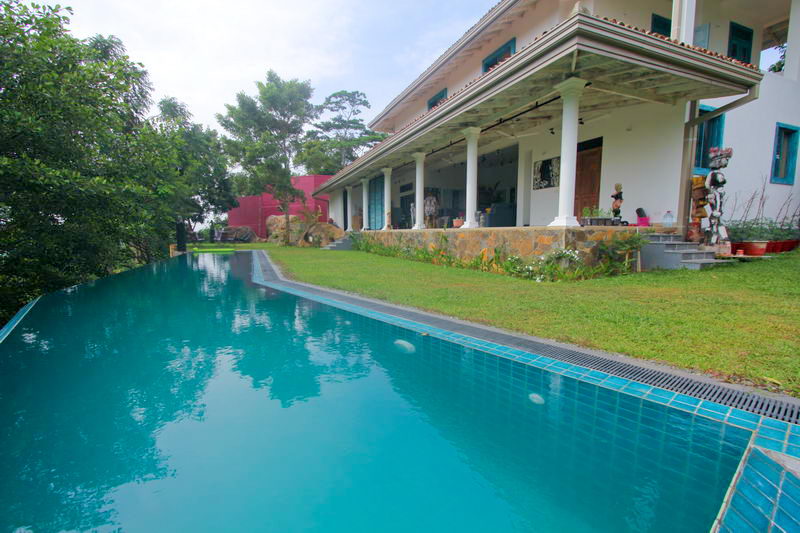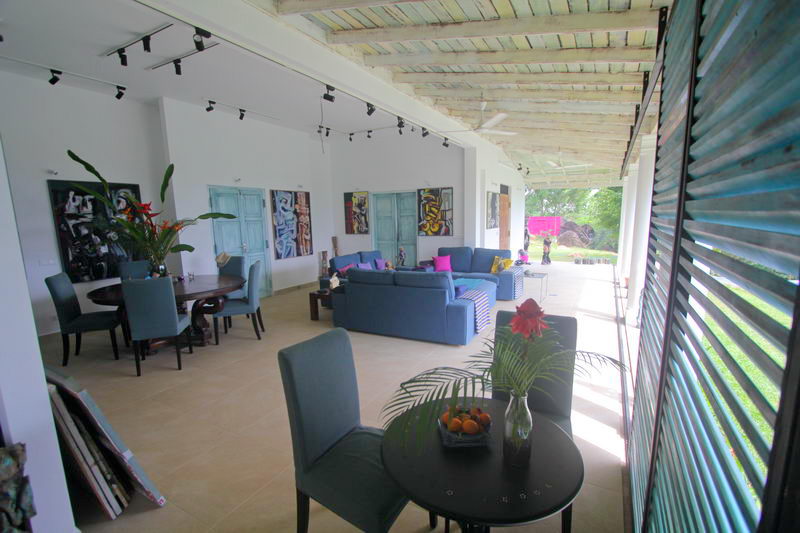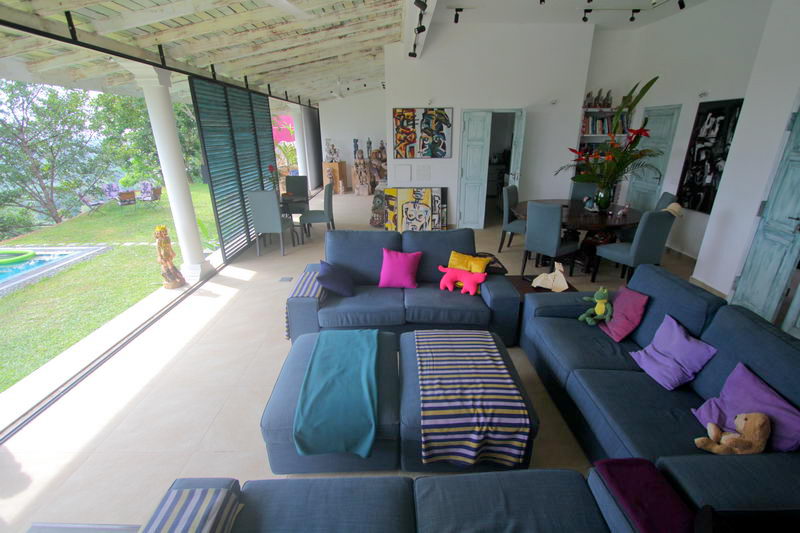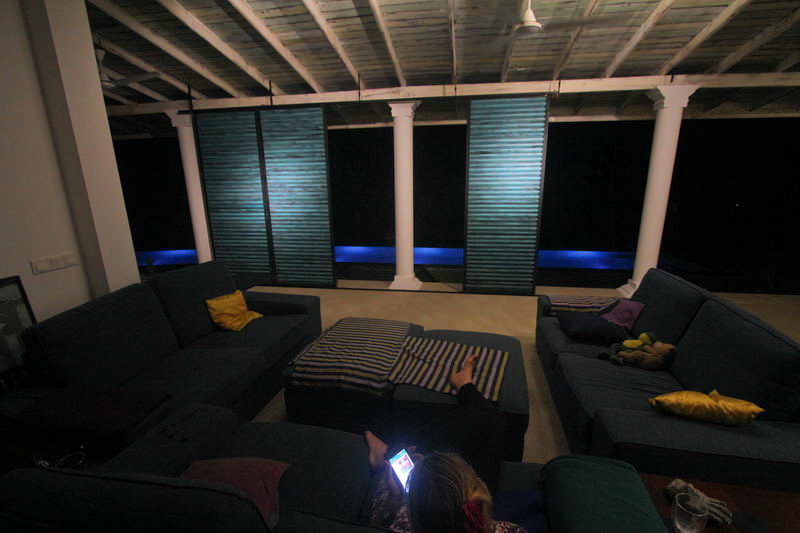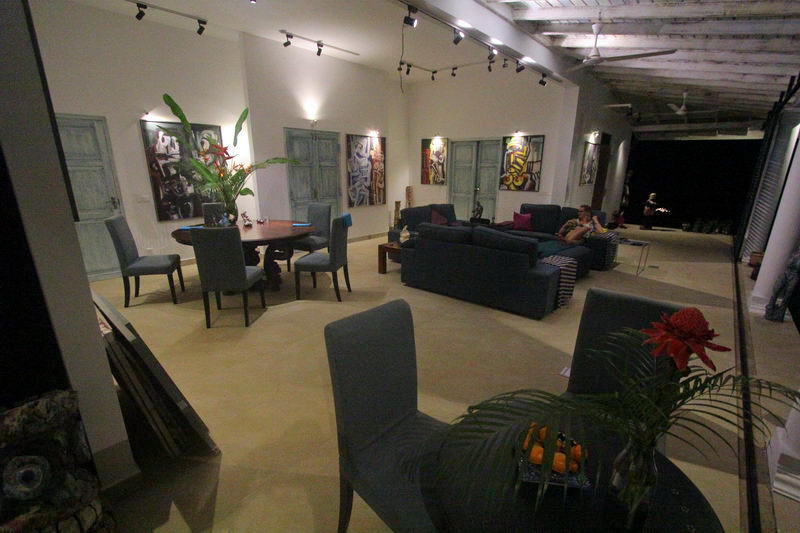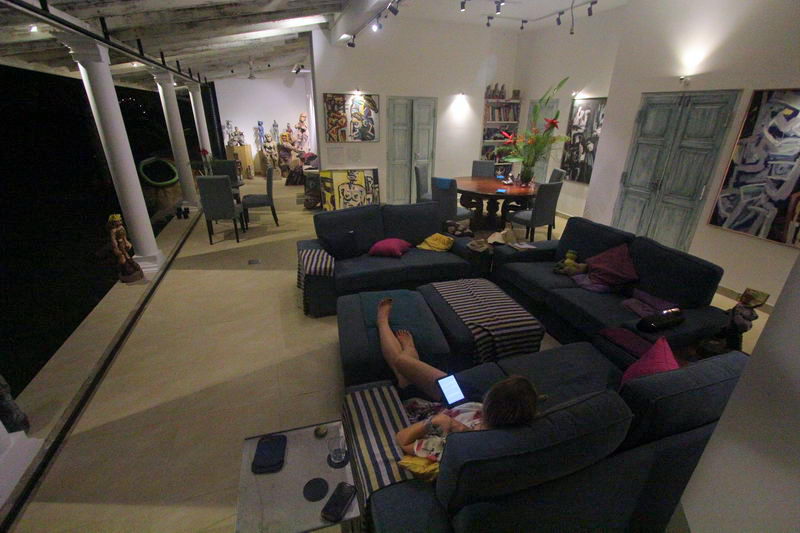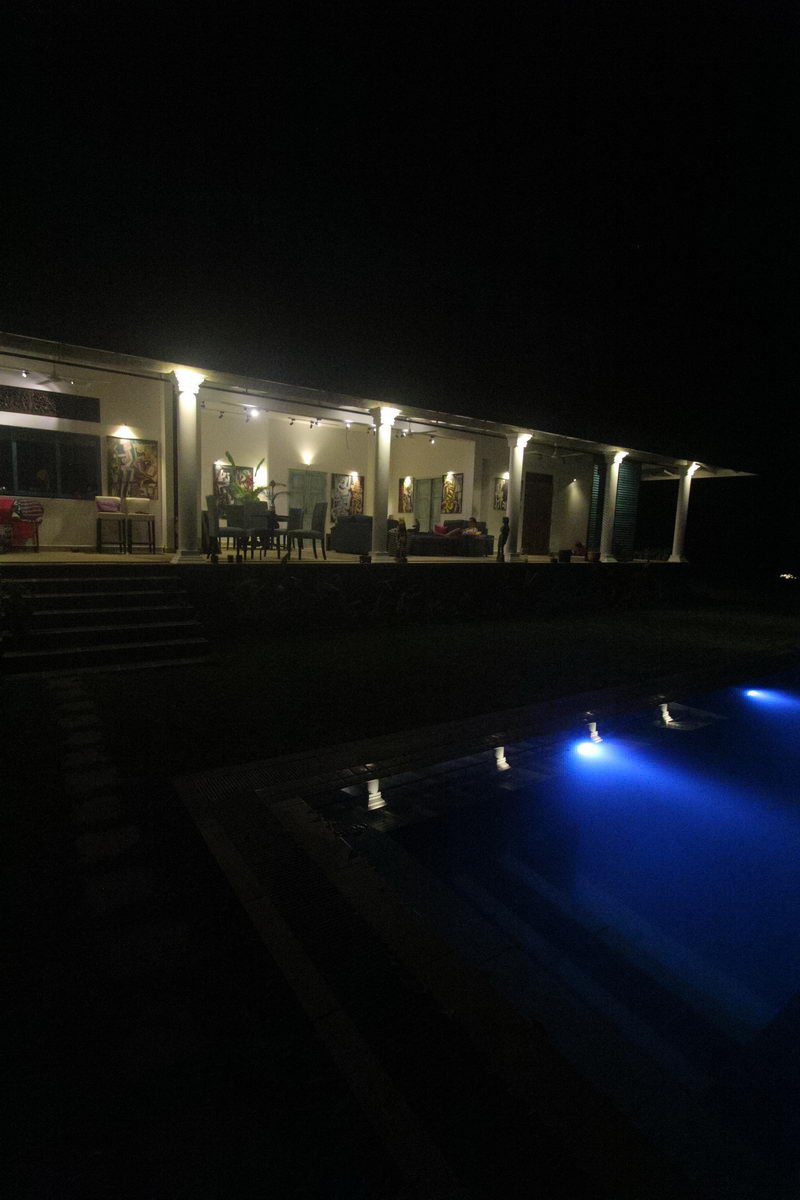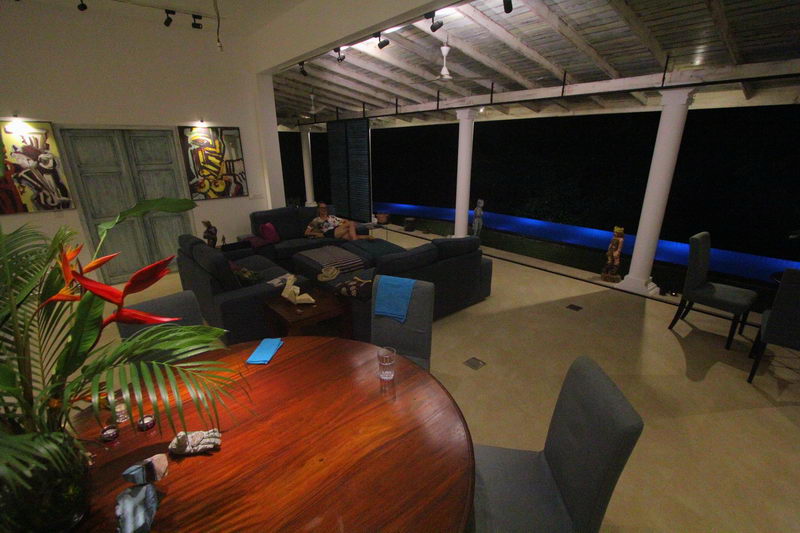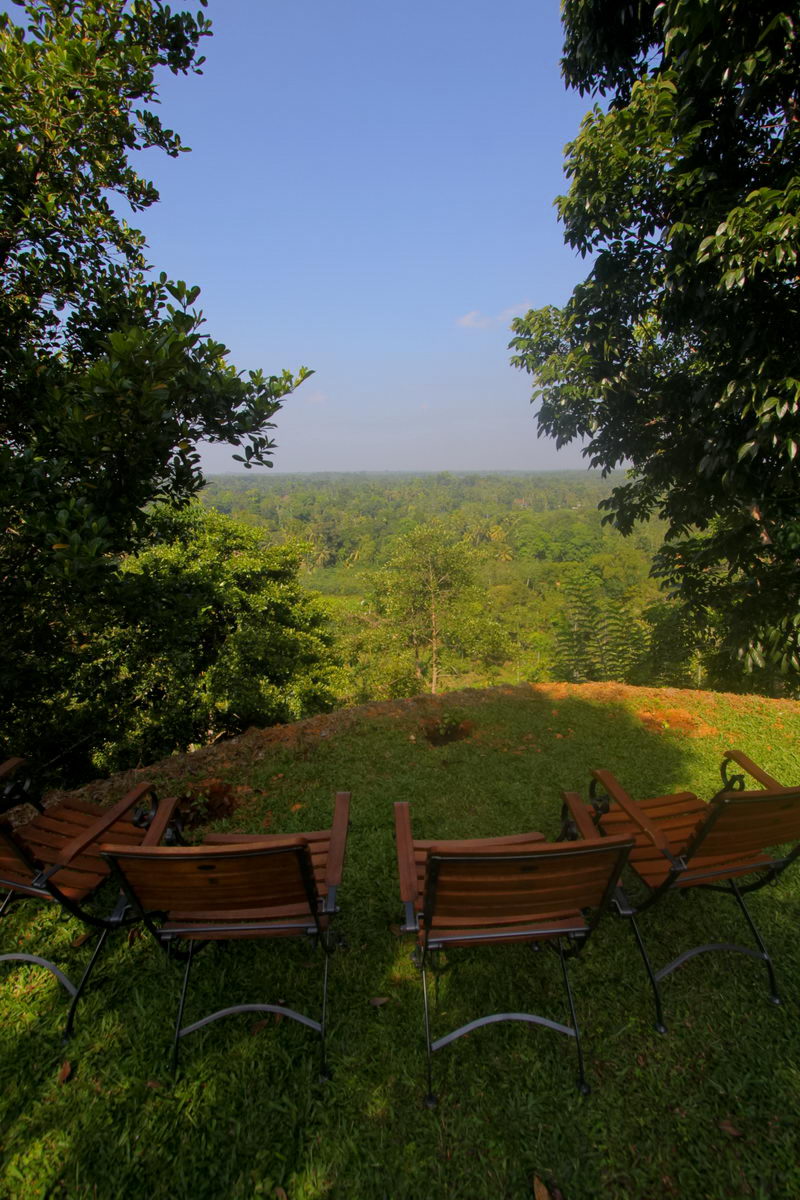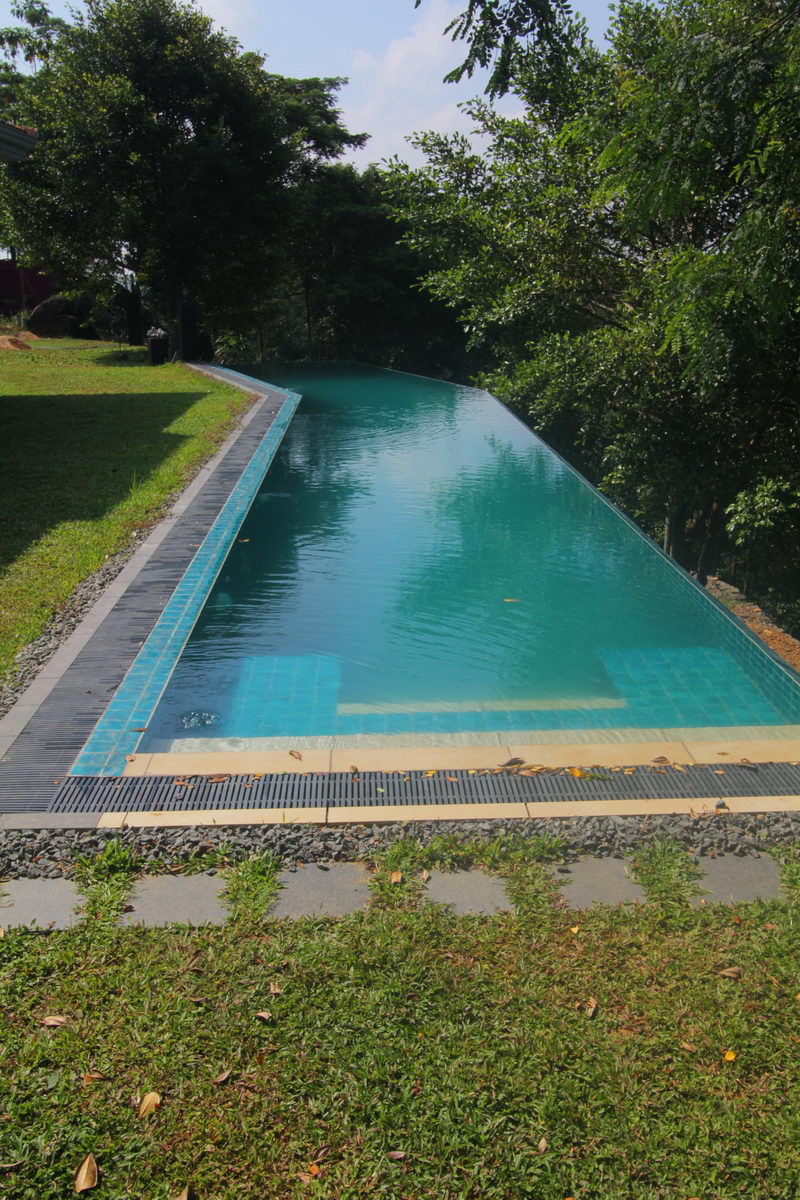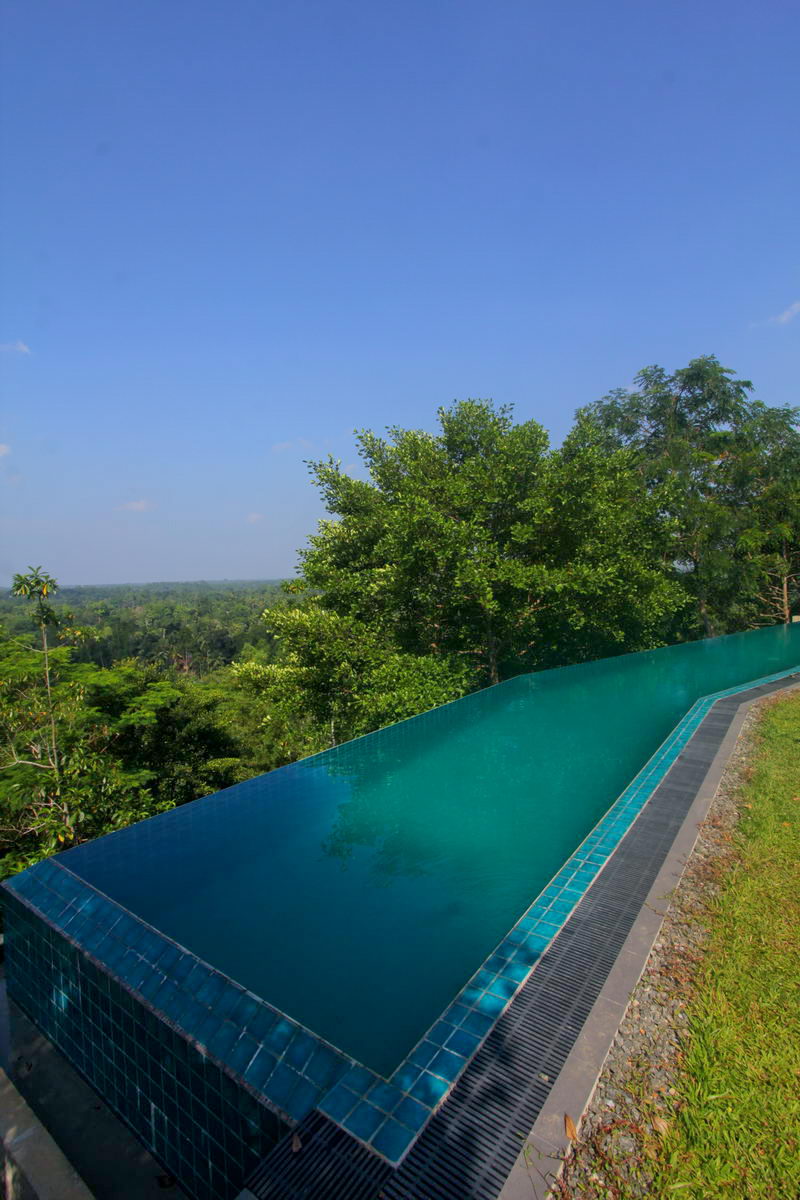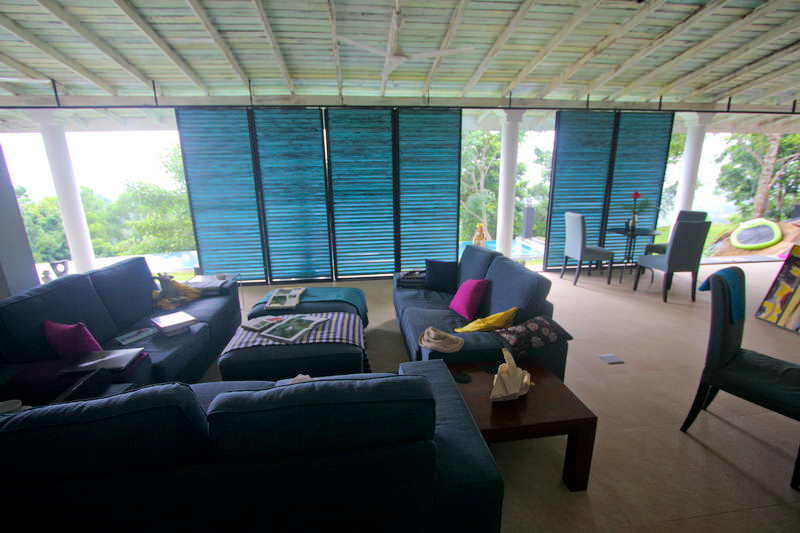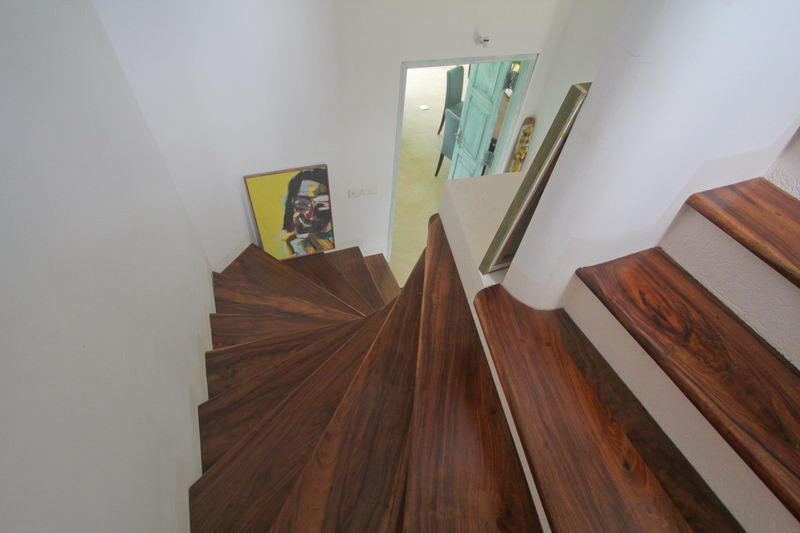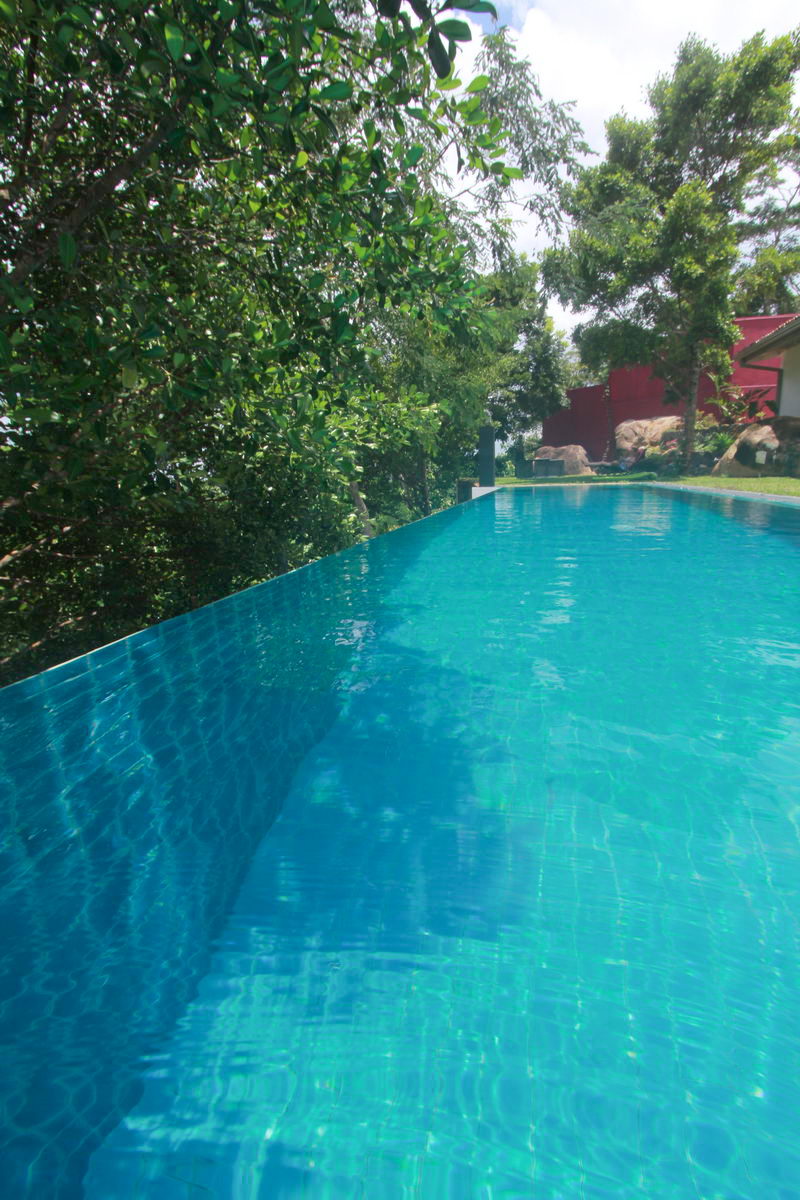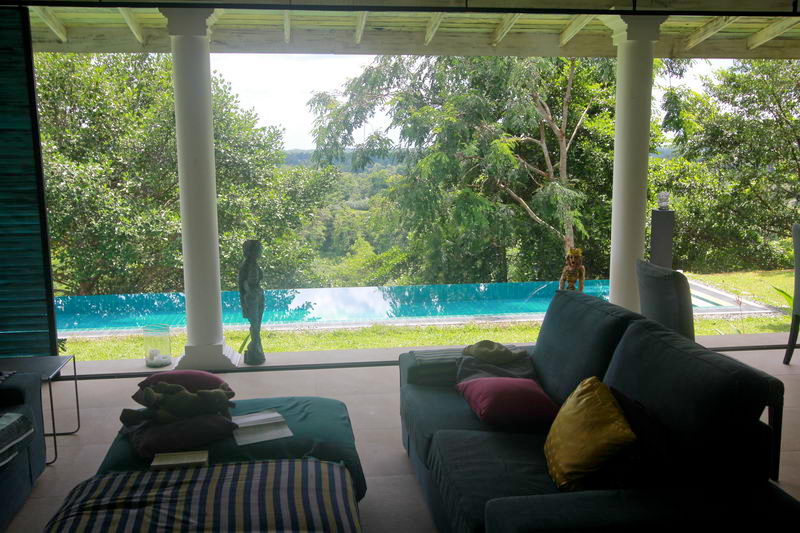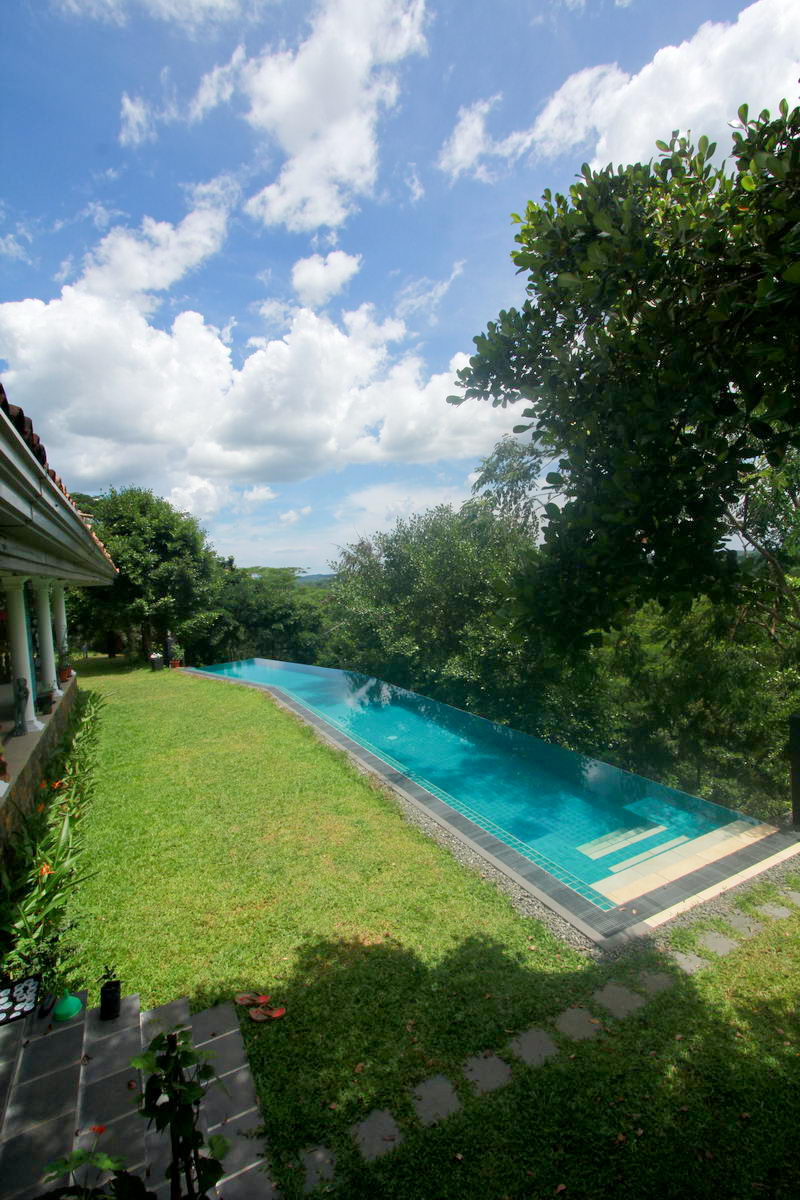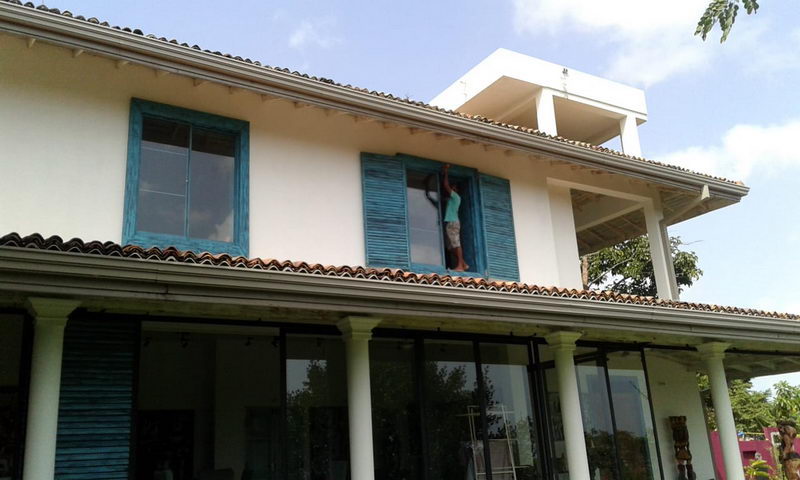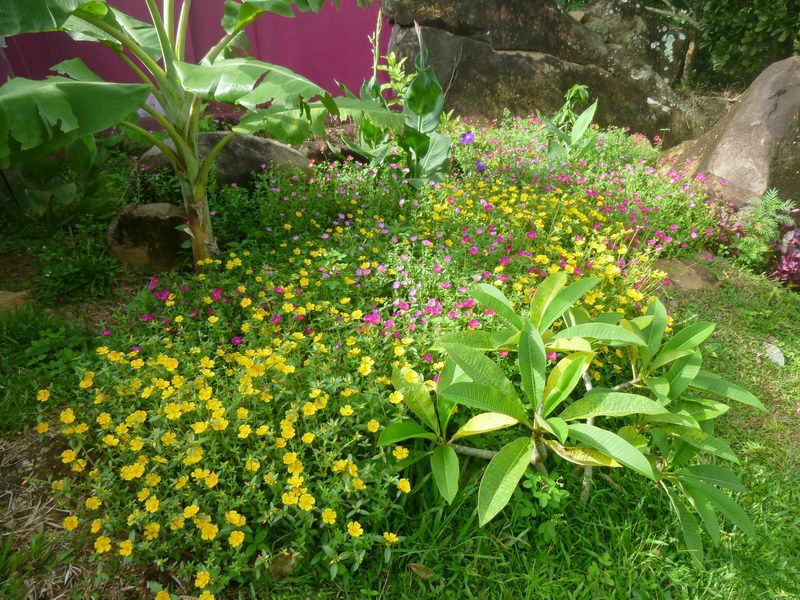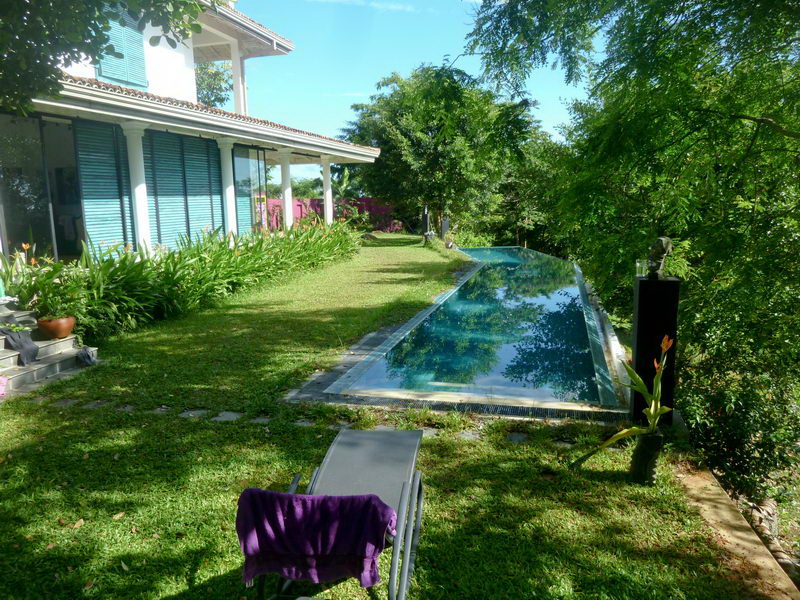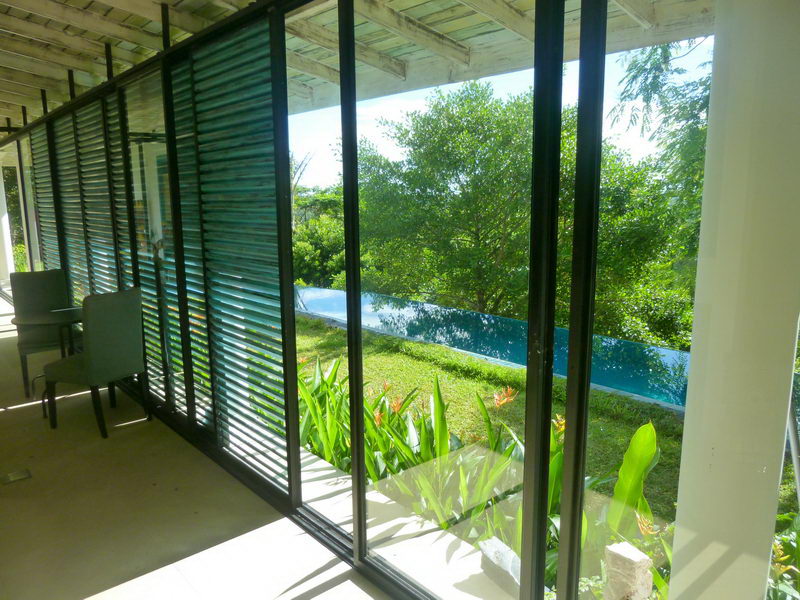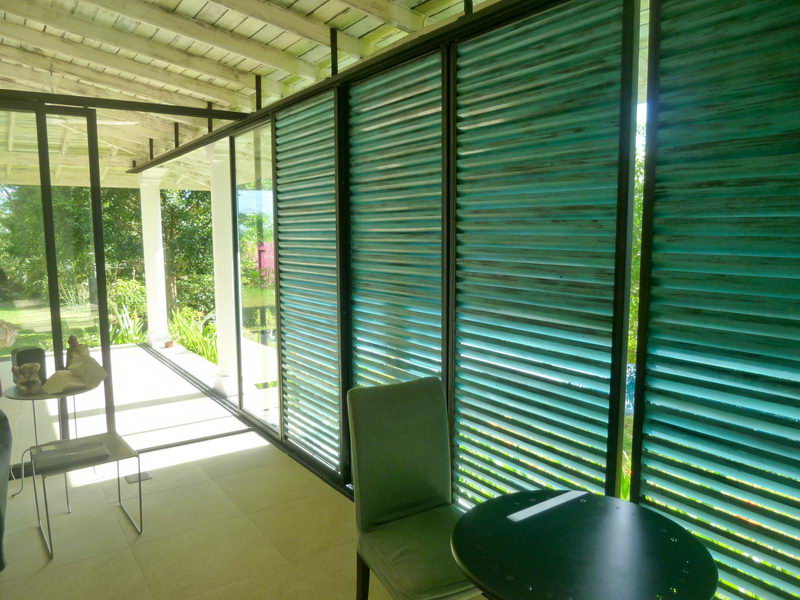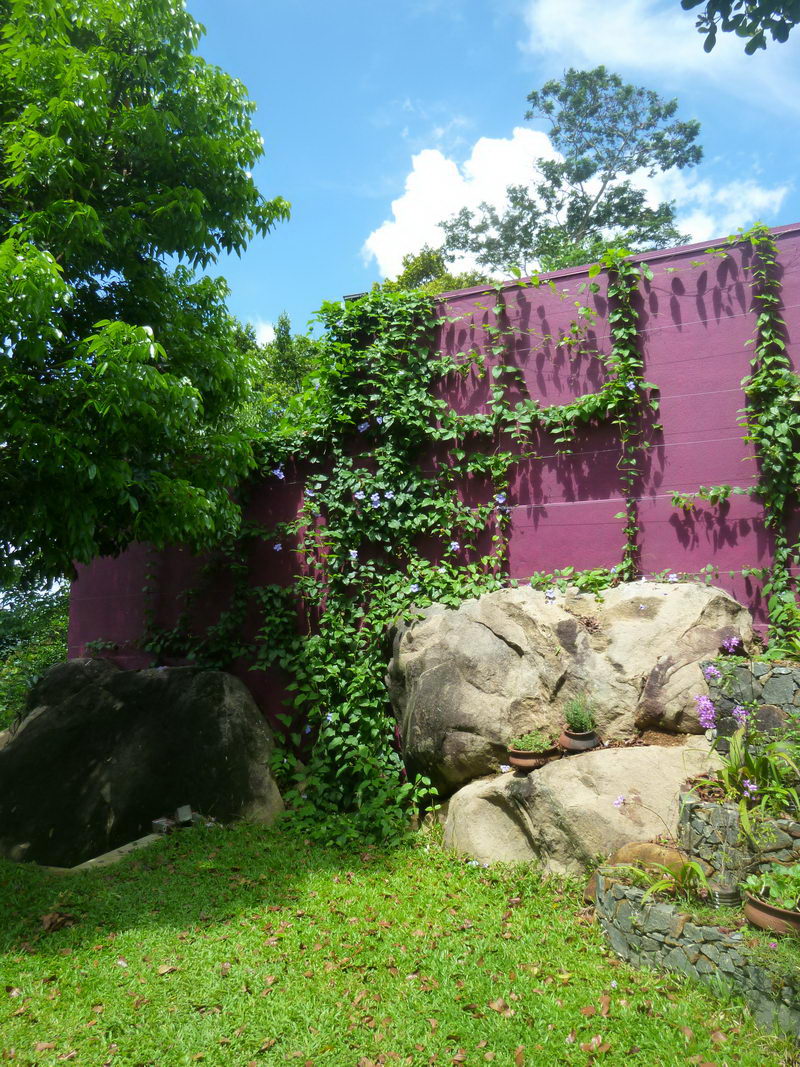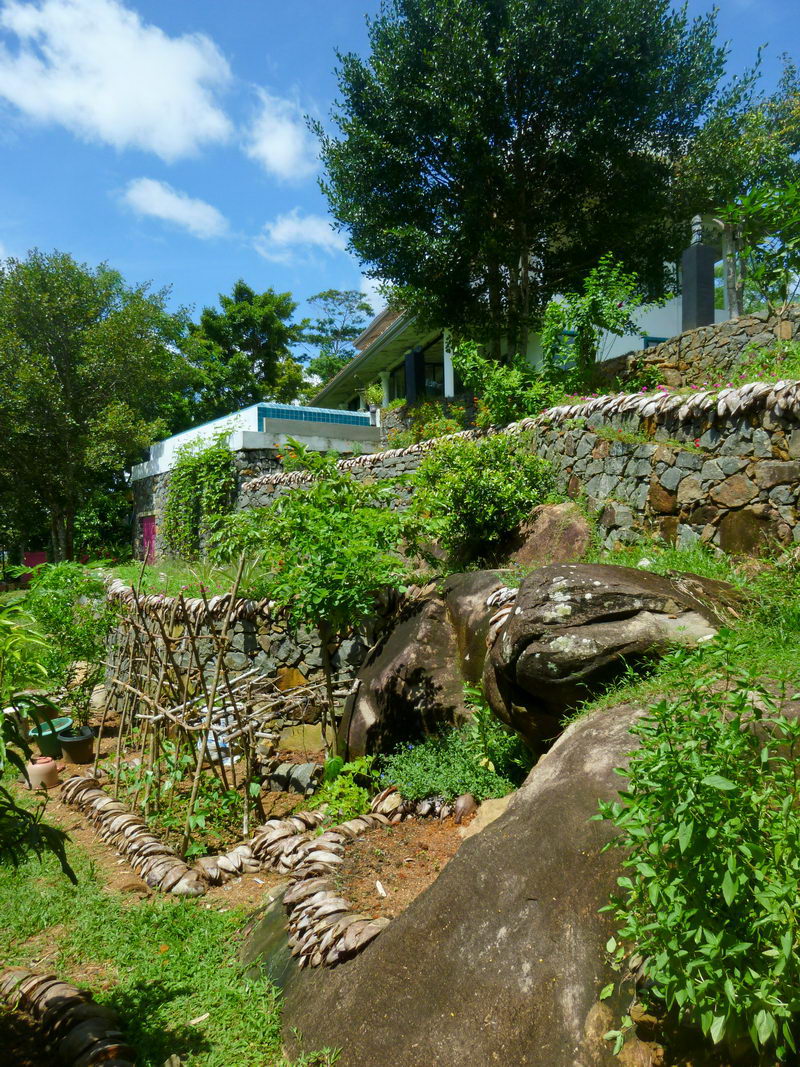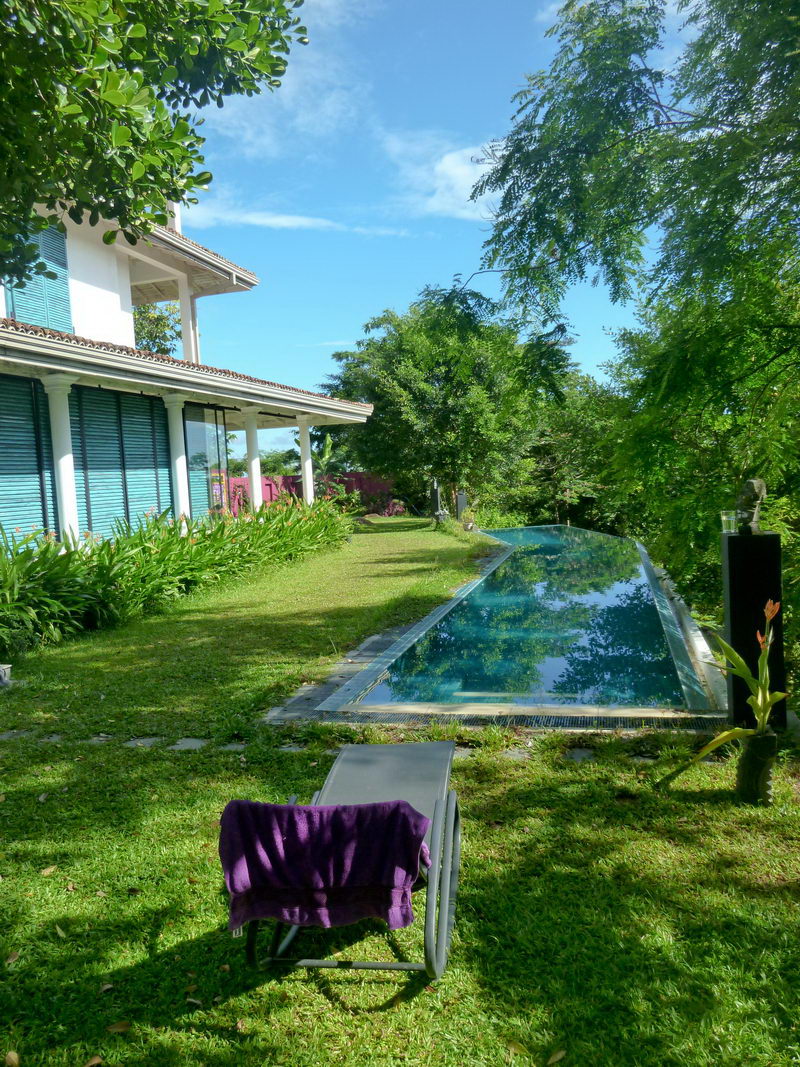 Contact:
info@lankaland.com
Ask us about the following subjects: Property in Sri Lanka. Real Estate. House, Villa, Beachland. Buying property. Legal and tax requirements in Sri Lanka. Stamp duty. Tax and taxation, capital gain tax. Approval by Tourist Board and BOI (Board of Investment). Liquor license. Visa, work visa, retirement visa in Sri Lanka.